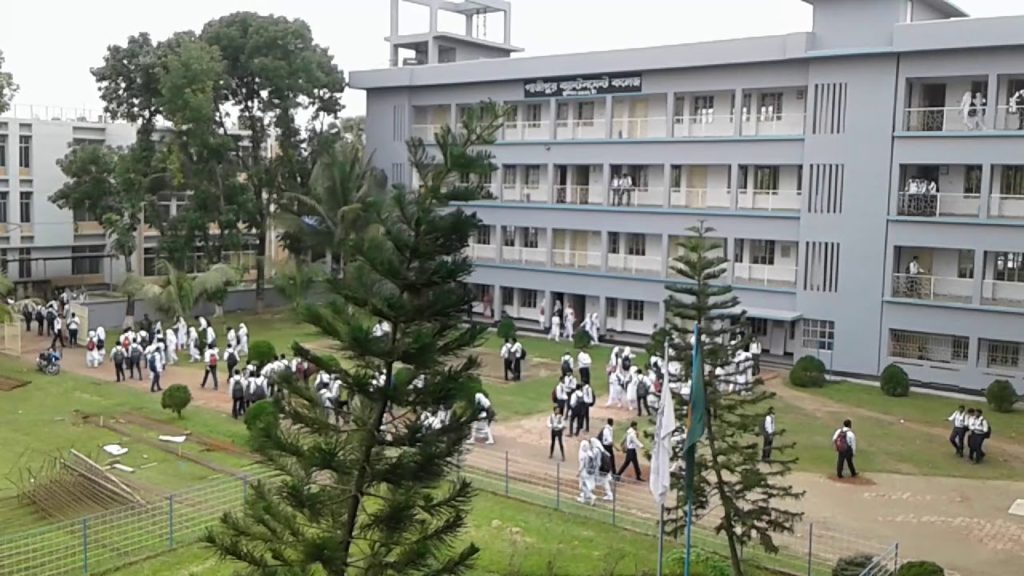 "Good Education is the Resource of Enlightened Life" Gazipur Cantonment Public School and College has commenced its journey in 2017 with this greatest motto of education as instructed by Chief Patron, Commandant at Bangladesh Ordnance Factories (BOF). It is situated in a charming environment inside the cantonment area of Bangladesh Ordnance Factories.
Gazipur Cantonment Public School and College started its glorious journey with 9 classes from nursery class VII with 3 sections each. Both Bangla and English Version started with a good number of students. We are currently having 790 students and 19 teachers in our institution. More development in the sector academic and infrastructure is going on.
At the center of Gazipur Cantonment Public School and College stands an impressive multistoried modern school building. The building provides all modern learning facilities like a well-furnished classroom, spacious play zone, well-arranged conference hall, library, lab, canteen and ample facilities for the students' entertainment, cultural and co-curriculum activities. The canteen provides healthy and hygienic foods for the students. There is also pure water supply with reverse osmosis system on every floor. An army officer is the principal of the institution. The governing body consists of renowned civil and defense officials. The teaching staffs include experience, talented and expert teachers. The front office is the main contact point for all visitors & parents and is open from 7:30 am-4:00 pm, Sunday-Thursday. So you can contact within these time.
College code / EMIS Code is 109039
Area: Rajendra-Kapasia Toll road
District: Gazipur
Division: Dhaka
Country: Bangladesh
Phone: 02-9204611
Mob: +8801726351242
E-mail: info@gpcpsc.edu.bd
Website: www.gpcpsc.edu.bd
Founded: 2017